Crassula ericoides (Large Whipcord) - 20 seeds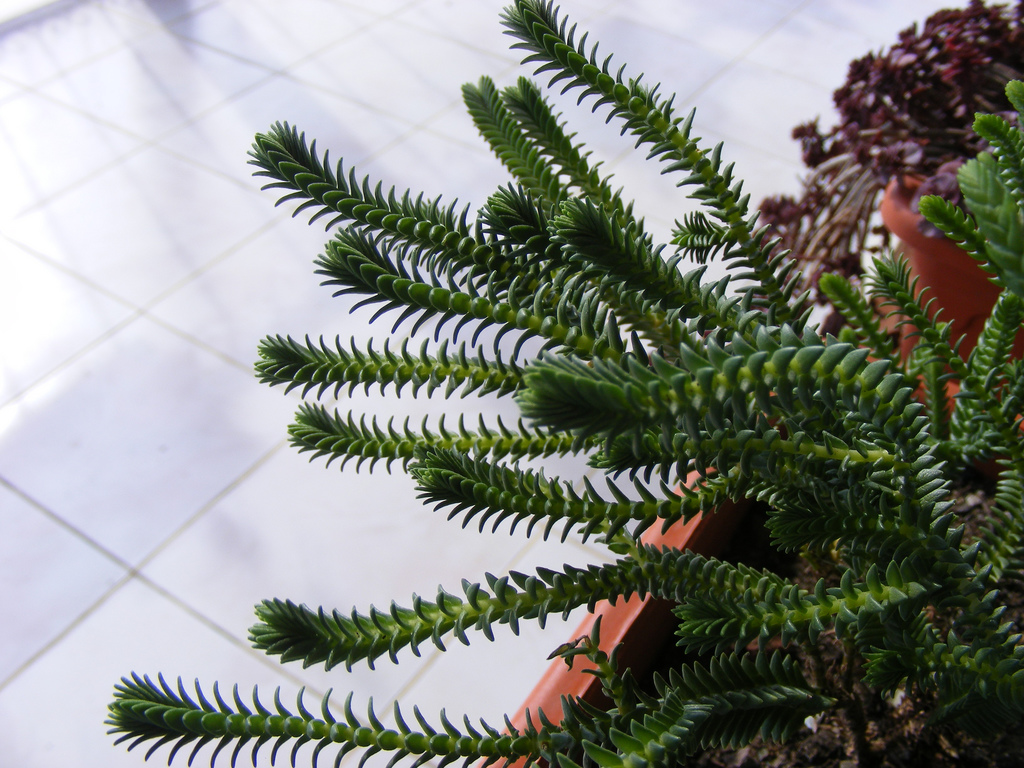 Crassula ericoides (Large Whipcord) - 20 seeds
Crassula ericoides is a spreading perennial shrub up to 10 inches (25 cm) high, often much-branched towards the apex. Leaves are green, ovate or ovate-lanceolate, up to 0.16 inch (4 mm) long and 0.08 inch (2 mm) wide. Flowers are white and star-shaped.
sold out
Light: Full sun to partial shade. Most needs some shade in the hottest part of summer, but require bright light to attain their most vibrant color.
Water: As succulents, they don't need frequent watering, since they store it in their leaves. If they are left to sit in wet soil, their roots will rot. During cooler months, give them a good drenching and then allow the soil to dry out, before watering again. They go dormant when the temperature gets hot in summer and need even less water.
Temperature: Prefers average summer temps (65ºF/18ºC – 70ºF/21ºC). In winter, cool to 50ºF/10ºC.
Soil: A well-drained succulent mix, with an ideal pH around 6.0 (slightly acidic).
Fertilizer: Many people underfeed their succulents during the growing season. Feed with a controlled-release fertilizer in the beginning of the season or weekly with a weak liquid solution. Use a balanced 20-20-20 fertilizer at 1/4 strength on mature plants, and a fertilizer with less nitrogen on young plants.