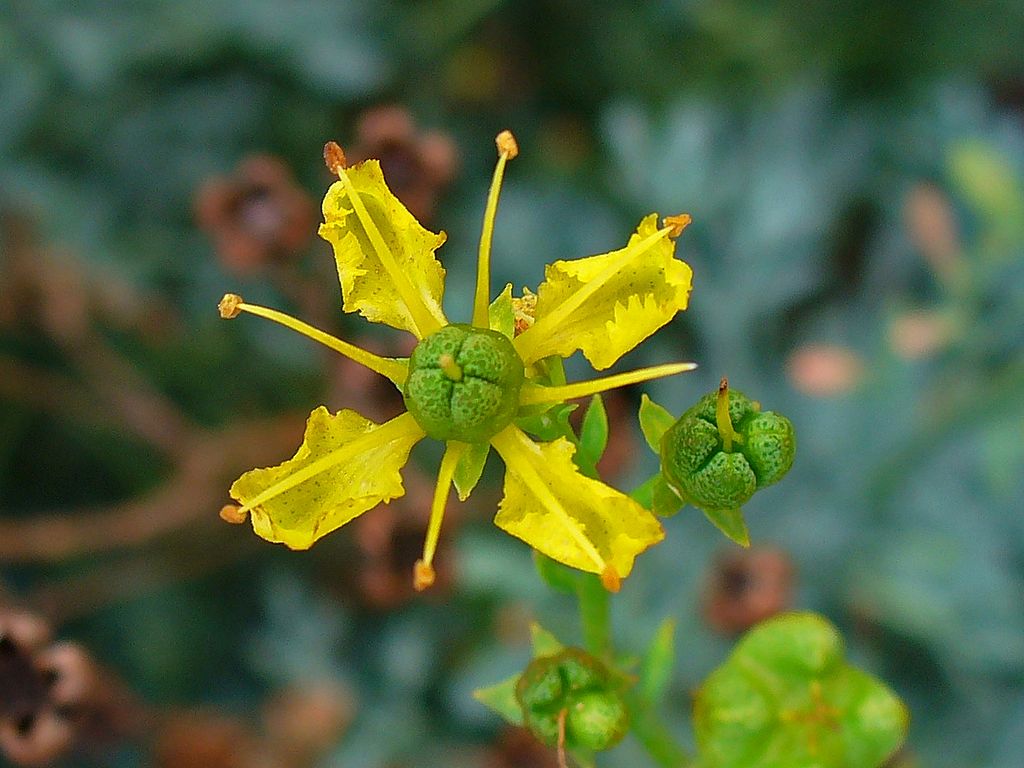 Rue - 40 seeds
Rue - Ruta graveolens (herb of grace) , also known as common rue is an evergreen perennial herb that is hardy from USDA zones 4-11 and grows about 2-3 ft tall. It should be mulched heavily for winter in northern areas. Rue grows well even in poor dry soils but needs well-drained soil to thrive. It is quite a drought tolerant after it is established.
Rue plants prefer full sun but will do well even with a little shade. Mine get full sun up until about 2-3 in the afternoon at which time they get mostly shade for the rest of the afternoon. They have done great for several years in this location. Rue can also be grown in containers if you are butterfly gardening in a small area.
The foliage can be described as sea-green, powdery blue, or bluish-green. It tends to be greener for new growth and develop more of a bluer look as it matures. It is a nice color addition to a garden and has many bright yellow flowers in the early summer in our Southeast location. It will continue with a few blooms here and there throughout much of the summer.