Stenocactus obvallatus (rare spines) - 10 seeds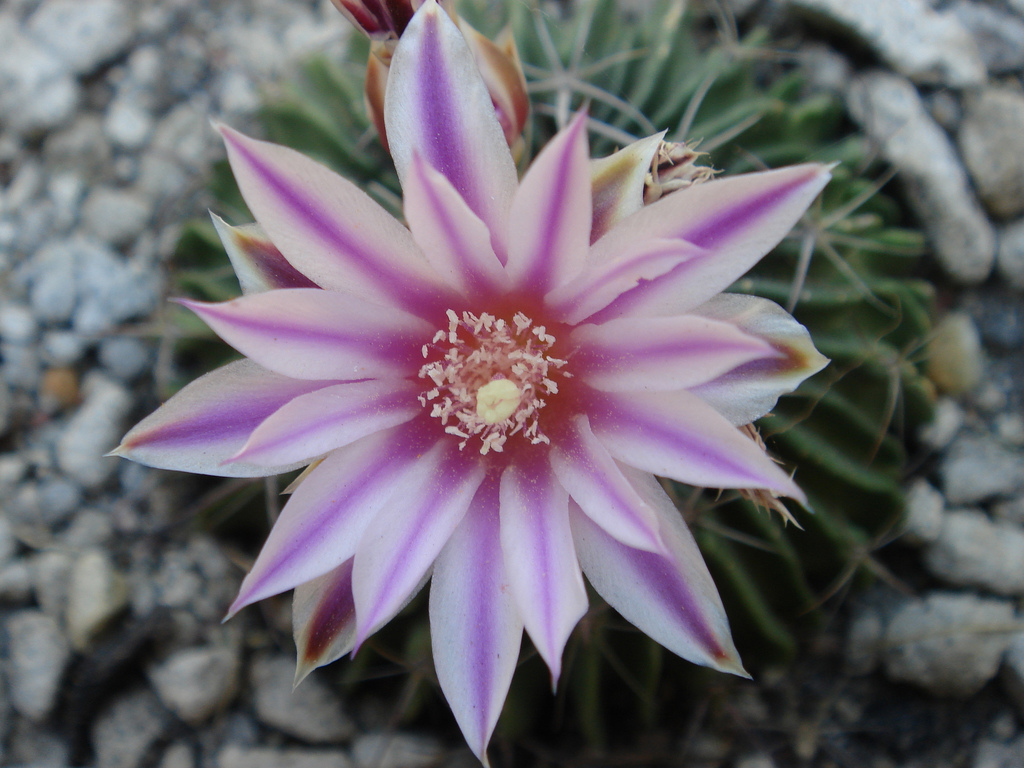 Stenocactus obvallatus (rare spines) - 10 seeds
Stenocactus obvallatus is a ball-shaped, cactus with wavy-margined ribs. White areoles each bear 5–12 greyish-brown spines. In spring, has pale yellow to pale pink flowers, with a purplish-red stripe on each petal. Stenocactus obvallatus is strictly related to Stenocactus multicostatus. However the two are easy to tell apart. E. multicostatus plants have many pale green ribs (as many as 120) where Stenocactus obvallatus typically has less than 50 blue-green ribs.
Stenocactus obvallatus is easy to to care cactus, recommended for any collection that needs lots of light with ample airflow.
Growth rate: It is a small growing, but easily flowering species.
Soils: It needs regular cacti soil with little organic matter (peat, humus).
Repotting: Repotting every other year. As it is especially prone to rot under-pot in a smaller container filled with very porous compost. Use pot with good drainage.
Watering: Water regularly in summer, but do not overwater (very wet-sensitively, especially in light of its succulent root system), allow to dry between watering. Its roots are easily lost in pots that stay damp for any length of time. It should not be watered at all in winter. In the rest period no high atmospheric humidity!! Care must be taken with watering as they tends to become swollen and untidy in growth habit if given too much water and shade.
Fertilization: During the growing season enrich the soil using a fertilizer rich in potassium and phosphorous, but poor in nitrogen, because this chemical element doesn't help the development of succulent plants, making them too soft and full of water.
Hardiness: Reputedly sensitive to frost , but less so if kept on the dry side prior to, and during, cold weather (hardy to -5° C for short periods). However some warmth throughout the year will increase the grower's success (minimum 5° to 8°C during rest season).
Exposition: Outside bright sun it likes strong sunshine, but is tolerant and do well with light shade during the hot Summer months, inside it needs bright light, and some direct sun. Subject to sunburn if exposed to direct sun for too long. Tends to bronze in strong light, which encourages flowering and heavy wool and spine production.