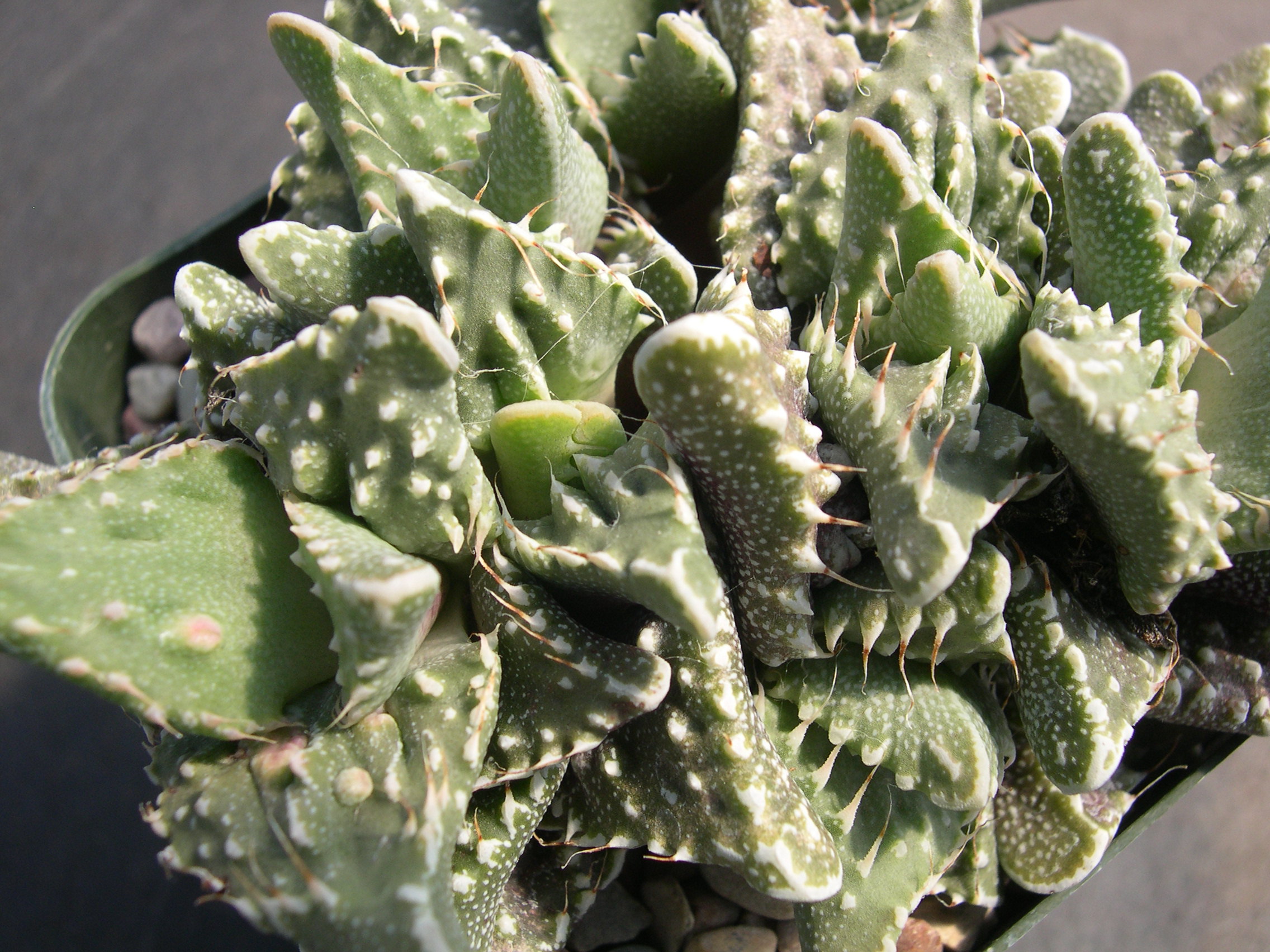 Shark's Jaws - 20 seeds
Faucaria felina subsp. tuberculosa is a clump-forming, perennial succulent up to 6 inches (15 cm) tall. The leaves are in opposite pairs, dark green, thick, ovate-triangular in the top view, scattered in white rough tubercles over the upper surface and edged with soft white structures that look like teeth, up to 1 inch (2,5 cm) long and up to 0.8 inch (2 cm) wide. The flowers are large, daisy-like, yellow and up to 1.6 inches (4 cm) in diameter.
USDA hardiness zone 9a to 11b: from 20 °F (−6.7 °C) to 50 °F (+10 °C).
Faucarias are mostly spring and fall growers. They need good drainage but with a little shade they will do just fine even with extreme heat, although they do stop growing then, and they need water every few days. When they lack water, as many other mesembs, the stems die and some of the rosettes are not connected to the roots by any living tissue. When found in time, the rosettes can be used as cuttings and keep in the shade in a barely moist medium until the temperature cools down in the fall.